One year celebration of Magnet 😍

Nina Elisabeth Berge
Unbelievable, a whole year has already passed since we started our own company - Magnet Executive Search. What a wonderful year!!!
There are days when I feel so much joy that I consider myself extremely happy, but then there are days when I feel fear (which can often come from market turmoil). The sense of responsibility for finding good candidates for our customers and securing the workplace for our own employees is probably the most dominant feeling. And it is also a driving force.
There is something magical about running your own company. Having the opportunity to create jobs and contribute to creating a workplace where we focus on finding work-life balance. I know there is a lot of talk about this in the media, but it is so incredibly important. If you have experienced a toxic work environment, harassment from a colleague or boss and have had raised shoulders for a long time, then you know the seriousness and consequences this has on body and soul, which will affect performance at home and at work, and in the worst case, you can become really ill - both mentally and physically. That's why we at Magnet want to be a workplace that has a positive focus on everyday life, which actually consists mostly of work. And in that way we also create the best results at work and at home.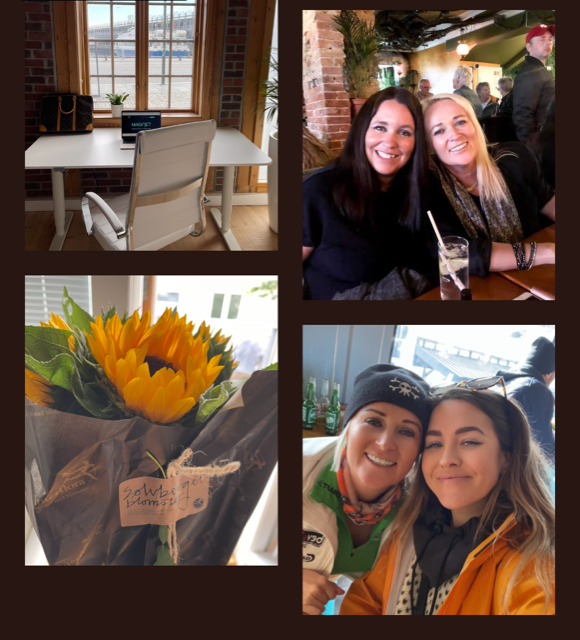 Back to the magic. As a recruitment agency, it is magical when we find candidates who are offered a job with our clients, and who thrive where they arrive. A new job is a new chapter for the vast majority of people. It offers new challenges and new opportunities. And we are so lucky that we get to take part in this. It's incredibly fun when we get good feedback from candidates or clients that we made a good match. Love it!
For me, Magnet is magical. And now my job is to continue to perform as an owner, colleague and as a recruiter. With this, I hope to make a positive contribution to society and to those around me privately or at work.
Magnet is and will continue to be known for being a company that stands firm on the values of JOY, SECURITY and RESPECT. And this should affect all aspects of us as a company, supplier, partner and people.
Thank you for all the well wishes I have received on LinkedIn. Thank you for supporting Magnet.